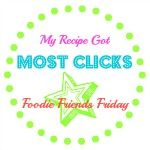 I absolutely love Mexican food. I always experiment with different ingredients to see what new tasty dish I could come up with and anything cheesy is a bonus in my eyes. Today I am home from work feeling under the weather and a nice hot lunch sounded good. I starting looking through the fridge and pantry to see what I could come up with and decided on this Green Chile Casserole.
Ingredients:
1 lb. ground turkey
8 oz. canned diced green chilies
1/2 tsp. cumin
1/4 tsp. white pepper
1/4 tsp. black pepper
1/2 tsp. salt
1/2 tsp. cayenne pepper
8 oz. can of tomato sauce
8 oz. grated white cheddar
12 oz. grated Mexican style cheese blend
4 eggs
2 cups milk
1/4 cup masa flour
Directions:
1. Brown ground turkey and add green chilies, spices and tomato sauce.
2. Spray the bottom of a 9" x 13" baking dish with cooking spray.
3. Place meat mixture in the bottom of the baking dish.
4. Sprinkle both cheeses on top of the meat mixture.
5. In a separate bowl, mix the eggs, milk and masa flour together
and pour over the top of the other ingredients.
6. Bake at 350 for 1 hour covered.
7. Bake for an additional 5 - 10 minutes uncovered to lightly brown.
8. Serve with a dollop of sour cream and salsa on top if desired.
Serves 8 VERY generous portions.