For a while this year, my son worked for a horticulture company and had a job right across from a well known cupcake bakery here in St. Louis. His boss treated the work crew once in a while to their cupcakes. They make fantastic cupcakes, and I bought some for his 18th birthday instead of a traditional cake. His absolute favorite is the chocolate peanut butter ones. They are fantastic, but quite pricey in my opinion.
For his graduation party this past June, I decided that in addition to a traditional "congratulations graduate" cake that I wanted to make him some homemade chocolate peanut butter cupcakes similar to the ones he first fell in love with from the local bakery. So, like most people do these days, I jumped on Pinterest to see what I could find for a good recipe. I found one that was similar to what I wanted and I just modified it from there. The original recipe is titled "Take 5 Cupcakes". I have changed this up to use Reese's Peanut Butter cups instead of the Take 5 candies. I think it is the best peanut butter-butter cream frosting I have ever tasted, if I do say so myself!
Peanut Butter Cup-Cupcakes
(Originally titled "Take 5 Cupcakes")
Yield: 24 Cupcakes
Prep Time: 30 minutes
Cook Time: 22 minutes
Ingredients:
For the Cupcakes
1 (18.25 ounce) package devil's food cake mix (I use Betty Crocker Super Moist)
1 (5.9 ounce) package instant chocolate pudding mix
1 cup sour cream
1 cup vegetable oil
4 eggs, lightly beaten
2 teaspoons pure vanilla extract
1/2 cup warm water
24 Fun Size Take 5 Candy Bars; cut in half (I used miniature Reese's Peanut Butter cups instead)
For the Peanut Butter-Butter Cream
3 sticks unsalted butter, softened
1 cup creamy peanut butter
1 tablespoon pure vanilla extract
2 pounds confectioners' sugar, sifted
6-8 tablespoons heavy cream (if using milk, amount will be less)
For the Chocolate Glaze
4 oz bittersweet chocolate, chopped into very small pieces
1/2 cup heavy cream
2 tablespoons honey
2 tablespoons light corn syrup
2 teaspoons pure vanilla extract
Directions:
For the Cupcakes
Preheat oven to 350 degrees F. Line muffin tin with paper liners or spray with non-stick cooking spray.
In the bowl of a stand mixer, fitted with the paddle attachment, or with a hand mixer in a large bowl, beat together the cake and pudding mixes, sour cream, oil, eggs, vanilla and water. Beat for about two minutes on medium speed until well combined.
Using a large cookie scoop or measuring cup, distribute the batter between 24 muffin wells; about 3 tablespoons of batter per well. Press 1/2 Fun Size Take 5 candy bar into the center of each cupcake. Use a small spoon to spread the batter over the candy bar. (I skipped the part of this step about adding candy to the batter completely. I did not include candy in the cup cake and honestly, the recipe is so rich I couldn't image adding more candy!)
Bake in preheated oven for 20-24 minutes or until the tops of the cakes spring back when lightly touched. There may be a small sink hole in the top of the cupcakes from the candy bars if you used them, that's okay - you'll cover that with frosting. Allow cupcakes to cool inside muffin tins for about 10 minutes.
Remove cupcakes from muffin tins and allow to fully cool on a wire rack. Once cupcakes are cool, prepare your frosting.
For the Peanut Butter Buttercream
In the bowl of a stand mixer, fitted with the paddle attachment, or with a hand mixer in a large bowl, cream butter and peanut butter on medium speed until fluffy. Turn your mixer down to low speed and slowly add in the confectioner's sugar, and continue mixing until well blended.
Add vanilla and 4 tablespoons of heavy cream. Blend on low speed until moistened. Add an additional 1 to 4 tablespoons of heavy cream until you reach the desired consistency. Beat at high speed until frosting is smooth and fluffy.
Pipe frosting onto cooled cupcakes. I just used a gallon sized plastic zipper storage bag and cut off the bottom corner since I didn't have a decorator's piping bag.
For the Chocolate Glaze
In a small saucepan over medium heat, warm the heavy cream until very hot, but not boiling.
Place chocolate pieces in a heat safe bowl. Pour the hot cream over the chocolate and allow it to sit for about 5 minutes. Whisk the cream and chocolate until smooth and thoroughly combined. Whisk in the honey, corn syrup, and vanilla. Allow to cool for about 15 minutes. Do not let the glaze sit for too long or it will harden up before you spoon it over the frosting.
Spoon the glaze on the tops of the frosted cupcakes, allowing it to drip down the sides a little bit. Don't add too much glaze or it will drip all over your liners. I put mine in a plastic bottle with a pointed tip and drizzled it that way. I think it was probably less messy than the spoon method.
If desired, finish each cupcake with a piece of a Take 5 candy bar. (I definitely didn't skip this step, but again, I used chopped up pieces of Reese's Peanut Butter Cups instead of the Take 5 candy bar).
Notes: Storage Store cupcakes in the refrigerator. Remove them to room temperature one hour before serving.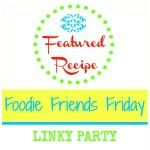 Also featured on: Hungry Little Girl blog post
The Very Best of 2012 Dishes of My Closest Foodie Friends