I am an emotional eater. . .I've come to accept that about myself. I guess its a good thing I like to cook. I've been stressed out over some things recently, so I've been cooking quite a bit. This past weekend I made a pot of delicious loaded potato soup. I think I ended up eating leftovers of it all weekend long. Hey, at least I didn't bake up several dozen loaded chocolate chip cookies and eat all those! I hope you enjoy this recipe as much as I did. I've had this recipe for several years, just printed off of a word processing program, so I'm really not sure where it came from originally. If you know where its from, please let me know so I can give credit to the chef!

Loaded Potato Soup
6 large russet potatoes, peeled and cut into 1/2 inch cubes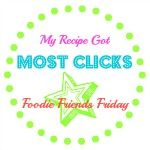 1 large onion, chopped (about 1 1/2 cups)
3- 14 oz cans chicken broth (or vegetable broth for vegetarian option)
1/4 c butter
2 1/2 t salt
1 1/4 t freshly ground pepper
1 c whipping cream or half and half
1 c shredded SHARP Cheddar cheese
3 T chopped fresh chives (I used about 1 T dried chives)
1 (8 oz.) sour cream (for garnish only if desired)
4 bacon slices cooked and crumbled (OMIT for vegetarian option)
Shredded Cheddar Cheese
Combine first 6 ingredients in a stock pot (or in a 5 qt. slow cooker).

Cover and cook on medium-high until potatoes are tender (slow cooker: high for 4 hours or on low 8 hours).

Mash mixture until potatoes are coarsely chopped and soup is slightly thickened; stir in cream, cheese and chives. Top with sour cream and sprinkle with bacon (OMIT for vegetarian option) and Cheddar cheese before serving.